Everyone's favorite lurker here, presenting a Let's Play of a Mod that's been in the making for a long ass time. While beta testing I decided to have a little fun. So here's this.

I'll skip the opening story, all you need to know is that there's a very dickish country doing the Ghengis Kahn thing and Good guys needs to stop them. If you haven't played this mod yet, what are you doing! Go! Play it. Anyway, on to the Prologue.

Siegfried, a once powerful soldier with Grail syndrome (he's crippled but still fights amazingly) is in hiding and is one of the few trying to oppose our badguys. But now the bad guys have found him.






This is our First Main character, Siegfried. Siegfried is a bit of a dolt. His strategy primarily consists of kicking the door down and smashing everything to death. It's usually a sound strategy if you're bigger than the enemy. But overall, it shows how stupid and reckless someone can be.

I won't be using Siegfried much because he's a prepromoted unit. In fact, he won't hurt anyone at all this chapter.




Shon, Siegfried's son and our Second Main character. Shon is…a pretty garbage unit. At least in my opinion he is. Maybe he'll prove otherwise in this play through, or maybe he'll live up to my expectations. He's mediocre. But I'm willing to give the kid a shot. After all, he needs to impress daddy.




Byron, our first boss. In an alternate universe, Batta the Beast was born into nobility under the name Byron. Trained to be vigilant, unyielding and…unreliable. How about we just call him "Chump # 1" for now?




I did say we would not be using Siegfried, so let's just send him back to the house for now.




You found something Siegfried! Perhaps Shon's private stash of inappropriate pictures?




An iron sword, a vulnerary and 1,000 gold. 1,000 GOLD! Who keeps that much just laying about! Well, Shon's stash remains safe for now.




Shon's first combat! The fighter winds up and it's a miss. Woo! At this rate we'll be routing the enemy in no time.




I have made a horrible mistake.




Shon is growing up right in front of our eyes! First level and he survived the encounter! Maybe there's hope. I may not have gotten strength this level but, HP & Def are acceptable in my eyes.

With the fodder down, let's move on to the boss.




Bring it on Chump #1. Get dunked.




Dunkmaster Shon is on the job.




I may regret investing in Shon, yes. However... he's my only option at the moment. Let's see our reward.




The stats we missed last time. Minus luck. Hmmm…




What a jackass. Well… It wouldn't be much of a story if Shon sat at home and became a family man.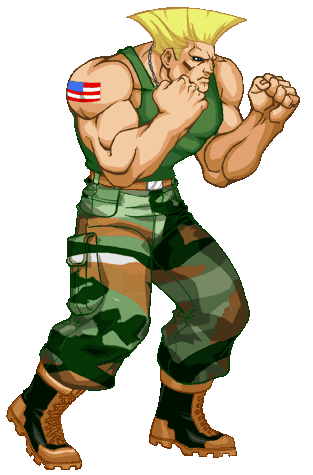 Shon in 13 years had he stayed home.


Now the reason we didn't use Siegfried is so we could unlock a bonus chapter and complete a hidden sidequest. It requires Shon to route all the enemies on his own. Easy enough, but fun and a possibly overlooked detail.

Anyway, our next post will detail prologue part 2. Maybe this will catch a few eyes, maybe not. We'll see how it goes!