Hardly any news has been coming up so we don't have a dedicated news thread, and I'm in a rush, so have some quick copy/pastes so you can get the quick run-down of what came up on the topic of SMTxFE (or IR#FE in Japan)
Chief Director of SMTxFE/IR#FE made a developer blog post on the game, which Siliconera translated: http://www.siliconera.com/2015/06/09/shin-megami-tensei-x-fire-emblem-being-directed-by-radiant-historia-director/ …
Quick summary: he has played FE for a long time, was surprised by how the crossover turned out himself, and is bad at strategy games. The game is still in development and being visually improved even now, and more details should come soon.
You can find a dungeon comparison at https://twitter.com/...323863143981057
And finally, ATLUS shared a pretty cool screenshot IMO. I just like how colorful and vibrant it is, and the enemy design in this game doesn't seem bad either. I'm actually kind of excited and hope that the story is up to par, the characters aren't too generic, and everything just sort of meshes well together (and with minimal fan service...) because this seems like a game I might enjoy even WITHOUT the FE references/cameos/inspiration/whatever. The FE stuff just kind of seals the deal since I'd probably buy almost anything slapped with "Fire Emblem" on it, being the hopeless fanboy I am right now, lol.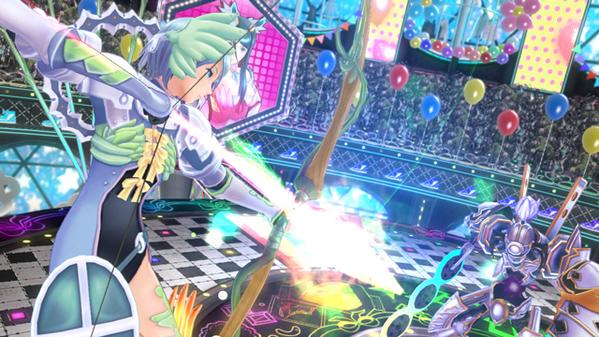 Thoughts? Impressions? Comments, etc.? Do you think we'll see this at E3? I don't really expect to since it's a ways off for us and isn't even finished in Japan (localization will probably take a bit), but it's certainly possible. I mean, we got to see Xeno X multiple times too... it's not impossible. Anyhow, I'm excited! SO MUCH COLOR loool