Ok, so I wanted to play FE7 again since I haven't touched it in forever. I tried to add the tutorial killer patch Blazer put out ages ago. I patched it to a clean ROM, and then did some hacking on top of it. Minor stuff, like changing weapon stats and names and such.
When I get to the screen where you're supposed to enter your "tactician" info, the game bugs out when it tries to display the word "no" in the menu. This is what it looks like: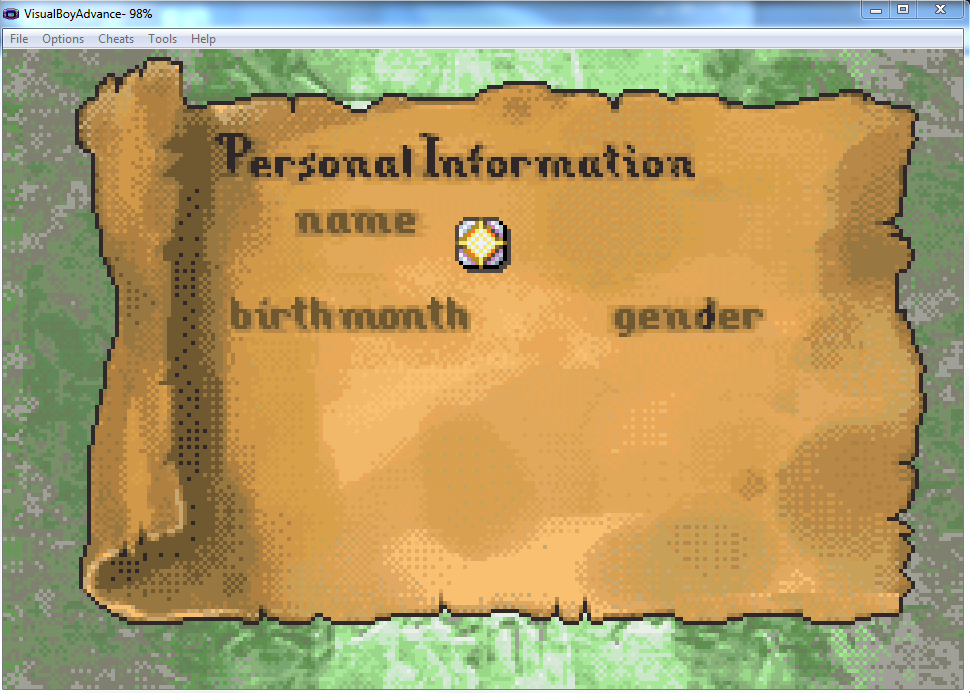 As you can see, all fields go blank, and the menu vanishes. It does this for a few seconds, then freezes entirely, making a high-pitched squealing sound.
I viewed the log function during this time.
After the fields vanish, and BEFORE the freeze, the log shows this:
LONG STUF (Click Here To Hide/Show Text)
This repeats for a loooooooooooong time until the game finally locks up and starts screeching at me, at which point the log displays this:
QUOTE
Undefined ARM instruction 210eff77 at 04000080
This error message repeats infinitely until I close the game. The numbers do no differ.
SO....
You think this is the fault of the patch? Or could something else have gone wrong here?